To create a product you must follow the following steps:
Step 1: Go to the Inventory menu> Main Data> Articles> Create
You can also access it through the Sales, Purchasing and Point of sale menu.

Step 2: Fill in the Product Name, Type of Product (Consumable, Service or Storable Product), Category of the item, Sales Price and Cost.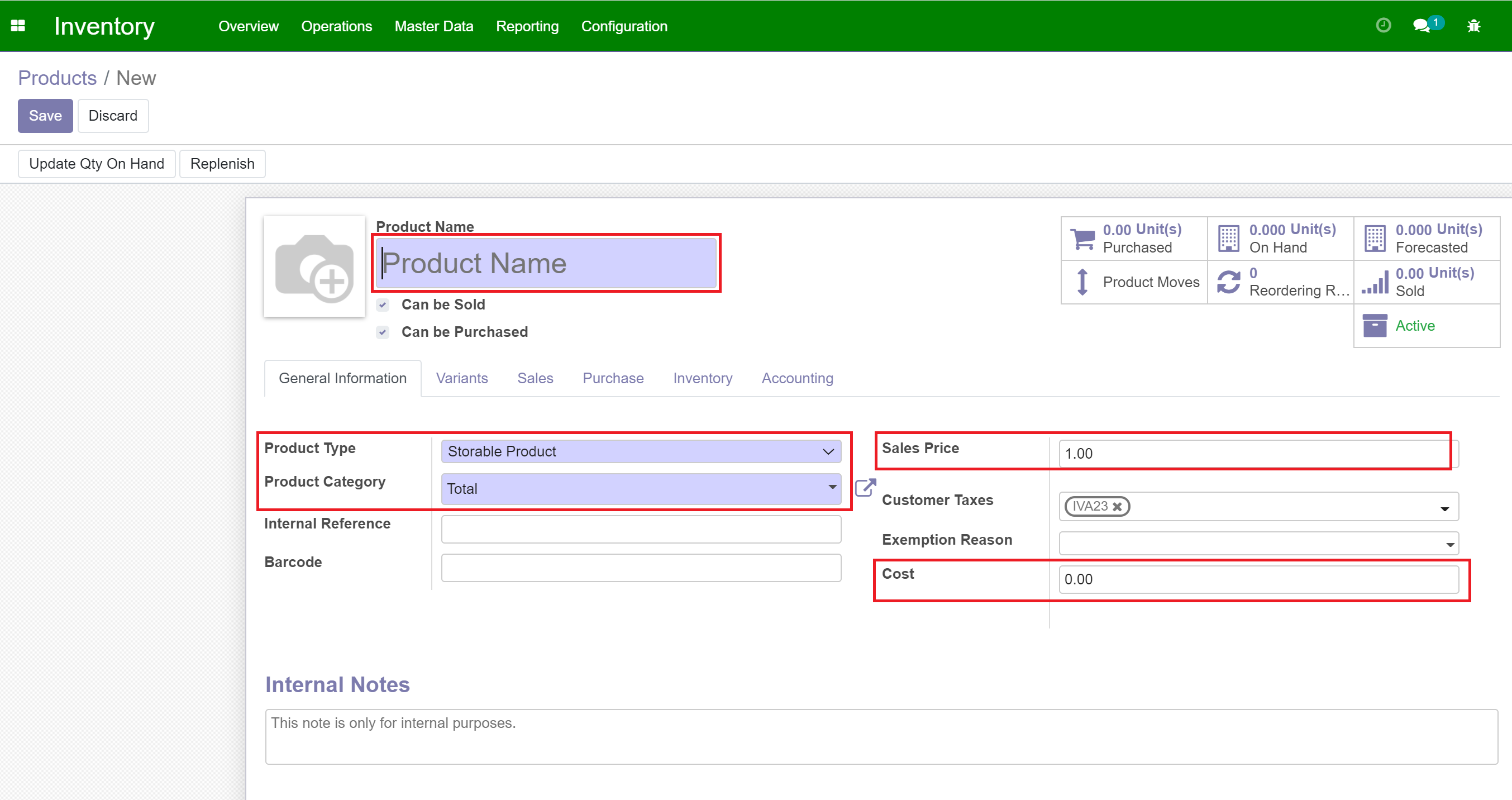 Step 3: You will be able to browse through the other tabs of the article in order to fill in the definitions that best suit you, filling in the Billing Policy, information regarding Suppliers, Routes and Traceability, etc ...
PRECISA DE AJUDA?
Não encontra a sua pergunta? Comece aqui para obter suporte.